I know what I want.

I know my budget.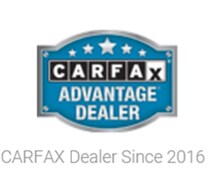 Car Care & Repair Center

Welcome to CarCara Inc
We are excited to announce, CarCara Inc. is now open with a revolutionary car buying process:  The "CarCara Way" and Open Book Pricing (TM).  Before I explain this, I would like to first explain why we have done this.
After being involved in over 10,000 car deals across 7 different regional markets, I became fed up with many of the dealers I have worked for forcing me to be a "Typical Car Salesman."  I grew tired of the games they made me play.  The same games you have grown to expect and forced to accept.  So my wife and I turned our back on these dealers, refused to play their games any longer, and decided to CHANGE THE GAME for you.
Currently, many dealerships operate under one guiding principle.  Sell you a car NOW, and try to make as much money on you while doing it.  To accomplish this, they intentionally withhold as much information as possible from you, try to place you at a disadvantage, and dictate the buying process.  Buying a car can be like playing poker with a card hustler.  NOT ANYMORE.
For us to change the game, we would have to change the founding principle that guides us.  WE DID JUST THAT.  CarCara is building its reputation on a different founding principle.
OFFER YOU THE MOST TRANSPARENT CAR BUYING PROCESS EVER!
Take a look at our inventory, and you will see that we share what many dealers keep secret.  We share what we paid for the car, how much we spent on the car, and how much mark up is on the car too.  We want you to know what we know, so you can finally know what kind of deal you are really getting and be able to buy a car on your terms.
We specialize in Off Lease Low Mileage Vehicles still under factory warranty with very little mark up so we can save you money. We even disclose what we paid and what the mark up is on each car. Instead of the games you have grown to expect and forced to accept, WE CHANGED THE GAME!  We buy them directly from the lease company, share with you what we paid for them and mark them up over our cost an average of $800. 
We look forward to servicing the Bloomsburg, Hazleton, Wilkes Barre, Williamsport and Sunbury Areas. As well as all of North Eastern, Eastern, and Central Pennsylvania.
We can replace these cars, but we can not replace you. We are here to give you an alternative to business as usual.
Give us a call anytime:  Our local number is 570 317 2435 and my cell phone number is 610 724 1425.
Sean Sprague
CarCara Inc., Owner