1. Pick any tire from any of our wholesale vendors that we only mark up our net cost starting at $5 per tire.
2.   Schedule your appointment so we can install your tires with our brand new state of the art Tire Mounting and Balancing Machines.  We only charge $25 to mount and balance a tire.
3.  Arrive or Drop off your vehicle, and we get to work.

Anytime you need to buy new tires, you pay for the tires themselves and the mounting and balancing.
Now, if you buy tires online from one of the Big Box Websites, you can save on the tires themselves, but...
You still have to pay for shipping and installation.  Not to mention, it could take up to 4 or more days to get them.  And when you do, now you have to lug them around and get them to your local shop.
Some of these shops will charge you for Mounting, Balancing, Valve Stems, Disposal, Shop Supplies, and maybe a kitchen sink too.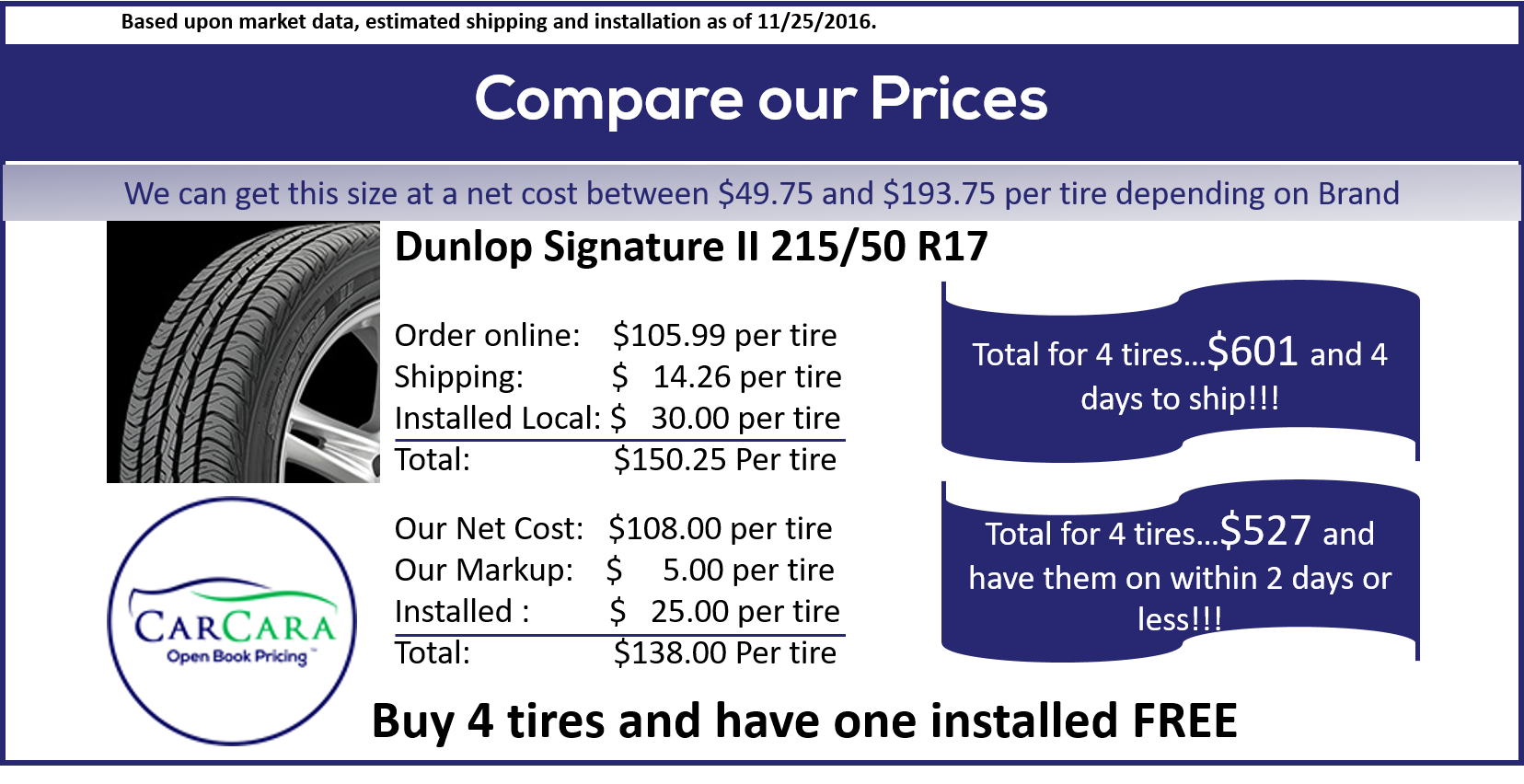 Just as we approach our used car sales with full transparency and Open Book Pricing (R), we do the same with our Tire Sales.
What ever the tire cost us, we mark it only $5 or $10.  If it cost us less than $200, the markup is only $5.  If it cost us $200 or more, we mark it $10.
We do not charge for Shipping, Tire Disposal, or Shop Supplies.
We charge a flat rate of $25 to mount and balance a tire.  If you buy 4 tires, we only charge to mount and balance 3 of them. 
Mount and Balance 3 tires, get the 4th one mounted and balanced for FREE!!!